How does it feel, to watch a live match in a very big screen with your friends ? A few days back I got an invite from United Sports Bar n Grill to experience the FIFA fever along with some of their signature dishes and drinks. N Wow !! it was an evening well spent with like minded bloggers amongst the lovely ambiance, food &drinks. Above all it was such a fun yelling our throat watching the match .. i could feel my adrenaline rushing.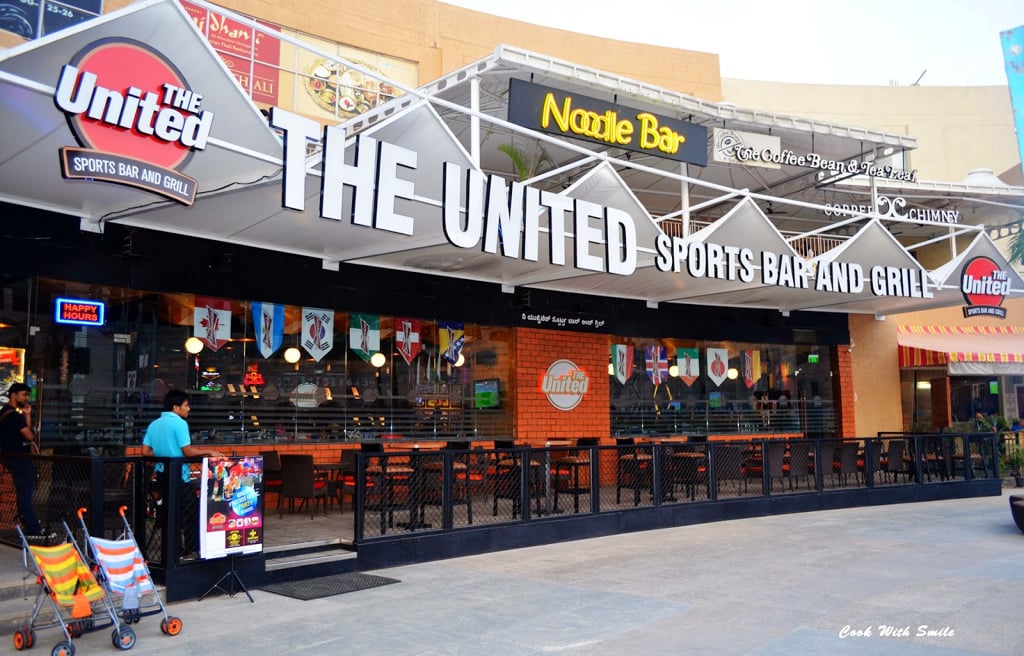 ABOUT UNITED SPORTS BAR & GRILL
The United Sports Bar and Grill is a full service, casual all-day dining bar that features predominantly multi cuisine to suit the taste buds of diners across the region. In addition, there is also strong emphasis on creative cocktails. It is a place for like minded individuals to gather and cheer for their favorite teams, share smiles and swears over wins and losses and enjoy the gourmet culinary fiesta around.it has branches is Bangalore,Mumbai and Pune and all the branches are managed by Mirah Hospitality .
MY EXPERIENCE AT UNITED SPORTS BAR & GRILL , BANGALORE..
The ambiance of the place is vivid, low lit with sports sports and more sports everywhere.
Its not just football ,cricket or F1 but all sports " United " at one place ." Let's stand UNITED for the love of Sports, Food, Drinks and Good Times " is their funda..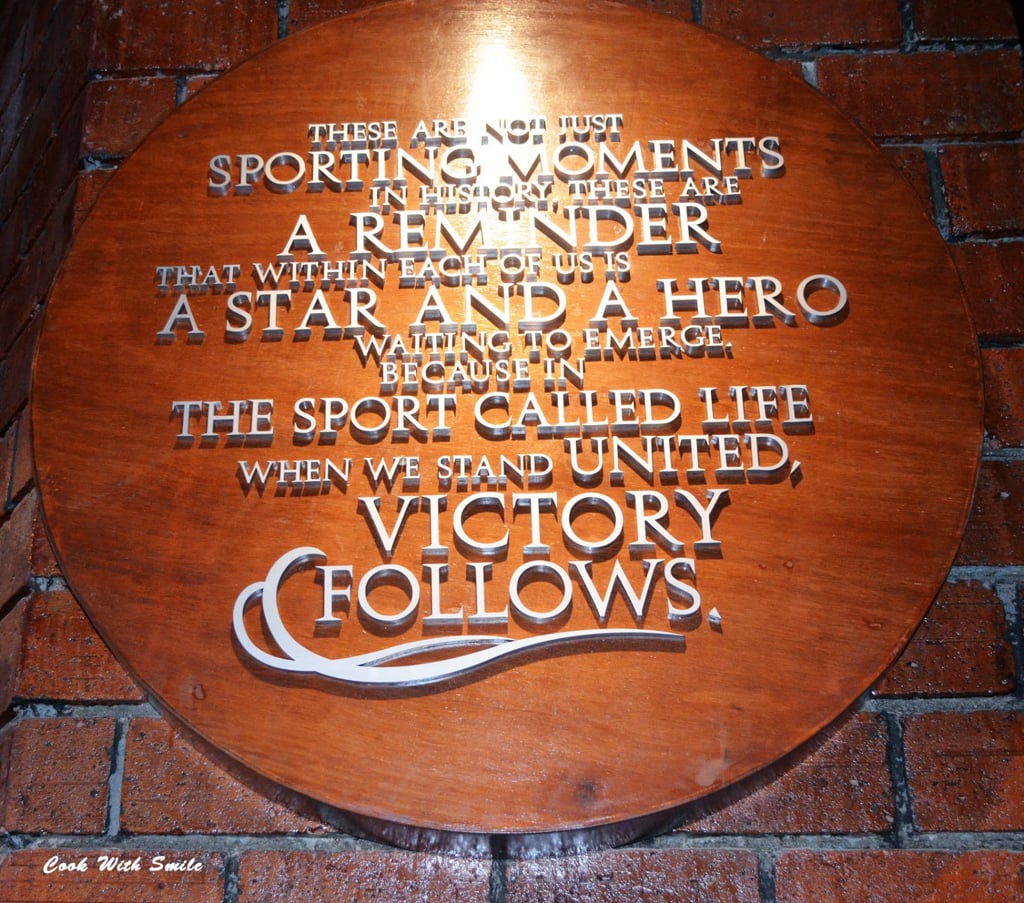 The memorabilia wall is so colorful with pictures of sports person and colorful fans.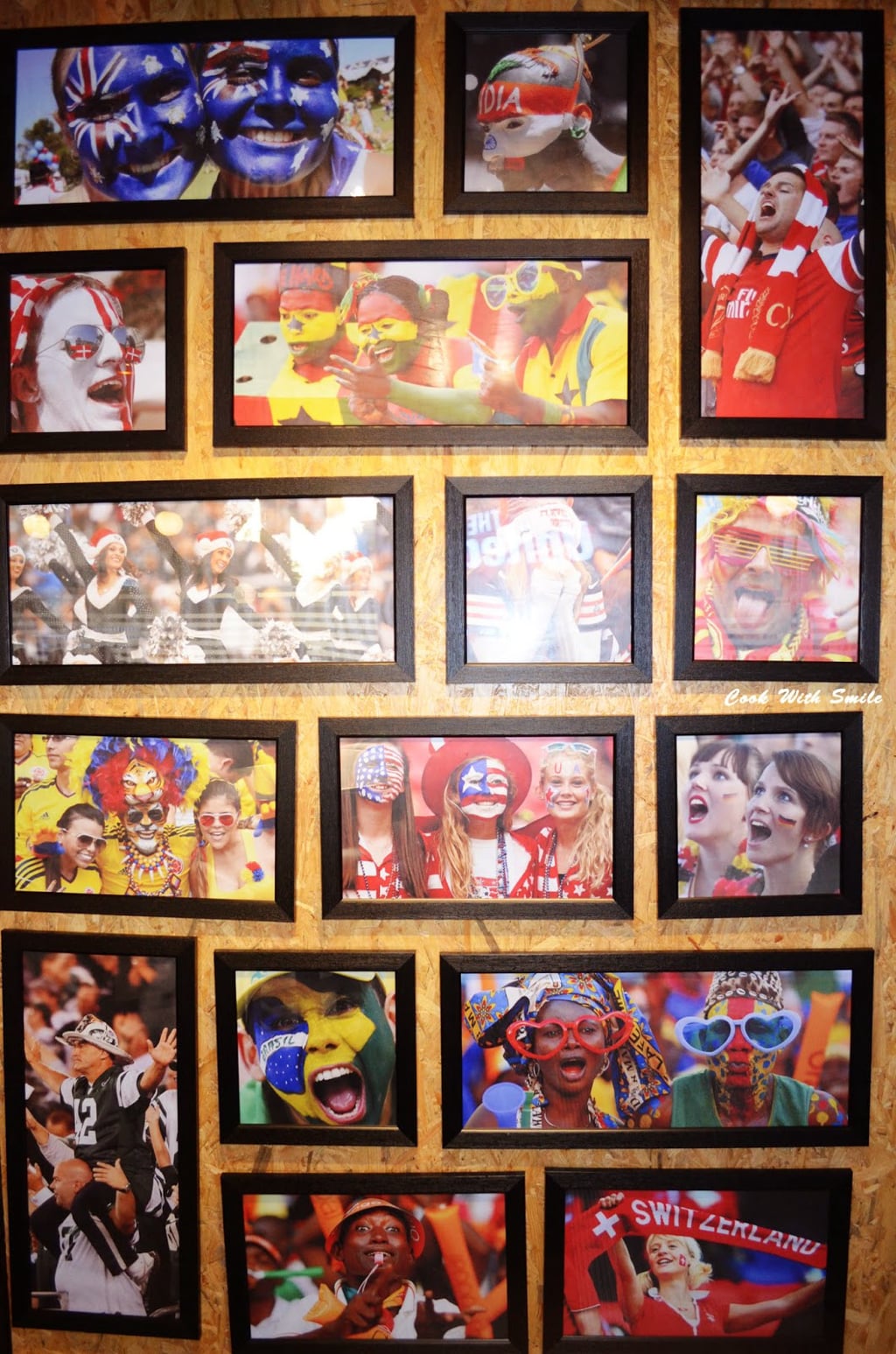 Even the table mat has some sports quiz.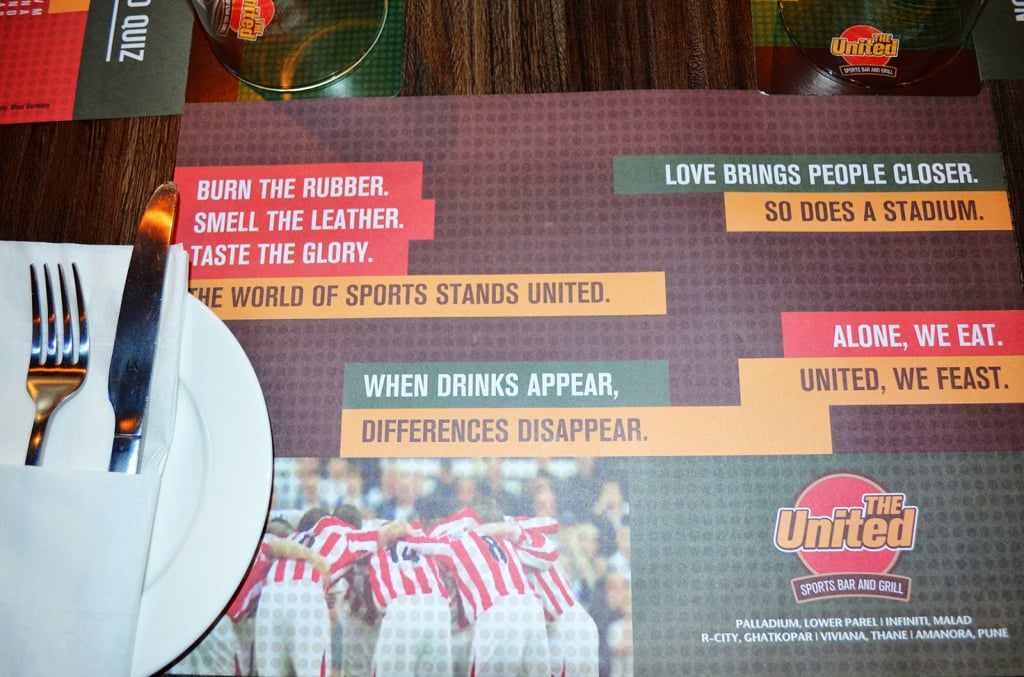 You find country flags all over which bring a very sporty and vibrant feel to the place.
There are Plenty of screens to ensure a good look at the game for everyone.And there is  a massive TV projection wall at the centre, which is beaming out sports all the time.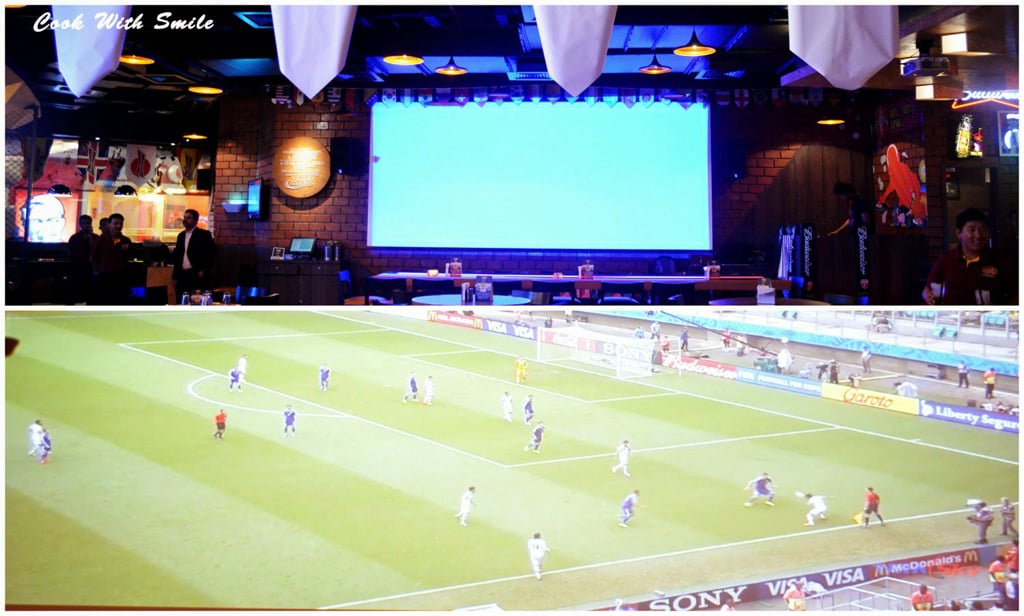 The place has been done up nicely with DJ playing a live groovy music.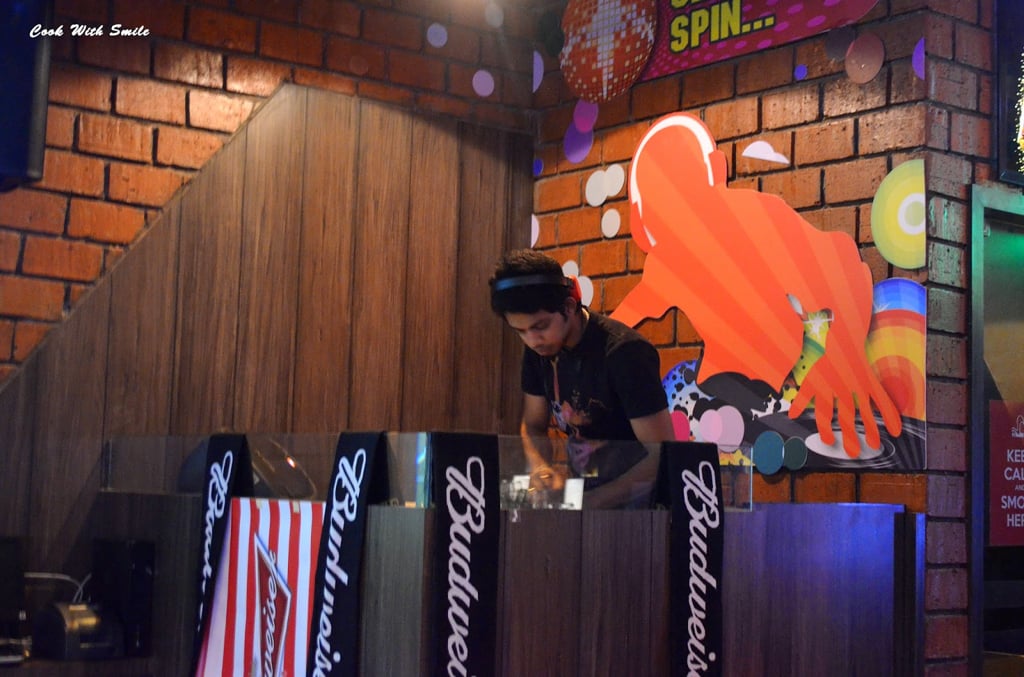 You can either sit inside with loud music and projector to watch matches or sit outside ,take some fresh air and watch people go by .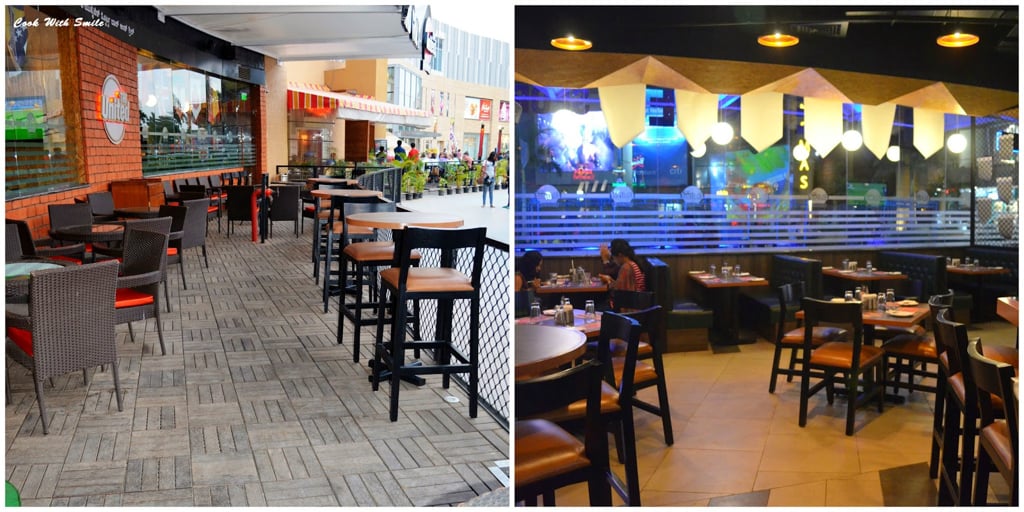 There is also a pool table for people to  play a frame or two of pool.
We started the evening with few cocktails.The bar menu have quite a few drink options which you can choose from.
The appetizers came while we were enjoying our drinks.For the starters, we went ahead with chef's recommendations and everything that came to the table was delicious.Not only were they delicious but few were very innovative in their presentation.Bruschetta was served in a dish with fishes swimming beneath.
Fire cracker prawns was another dish that was so indicatively presented.
Other starters in veg section tried by me were sauteed spinach and bean sprouts,mozarella cheese sticks,hot chilli potato,jerk spiced grilled cottage cheese,paneer ale,dhingri bara kebab.Among all i liked jerk spiced grilled cottage cheese with pineapple chilli chutney topping most.Once you put into your mouth you feel its swee, biting into further its all spicy.
After these appetizers it was time for some burgers,french fries,pizza and nachos with salsa.The mini burgers and mini pizzas were so cute and good that it didn't fill us too much.United Nachos had perfect mexican tanginess.
For the main course we ordered Veggie steak with cheese stuffed egg plant ,veg sizzler and pasta arrabiata. Liked the crispy ladies finger topping on veg streak. However sizzler was little peppery for me . But portion wise it was a lot.
For the dessert, apple crumble and chocolate brownie topped with vanilla icecream ..perfect end to the delicious meal .
FINAL VERDICT :
If you're looking to get out of home and watch some sports with your friends accompanied with drinks and cullinary treats, this is "THE"place.The 136 seater all-day casual dining ..a kickass sports bar that is all sports….Dance,laugh,scream and cheer your team..Enjoy !!!A great place to hang out with friends ….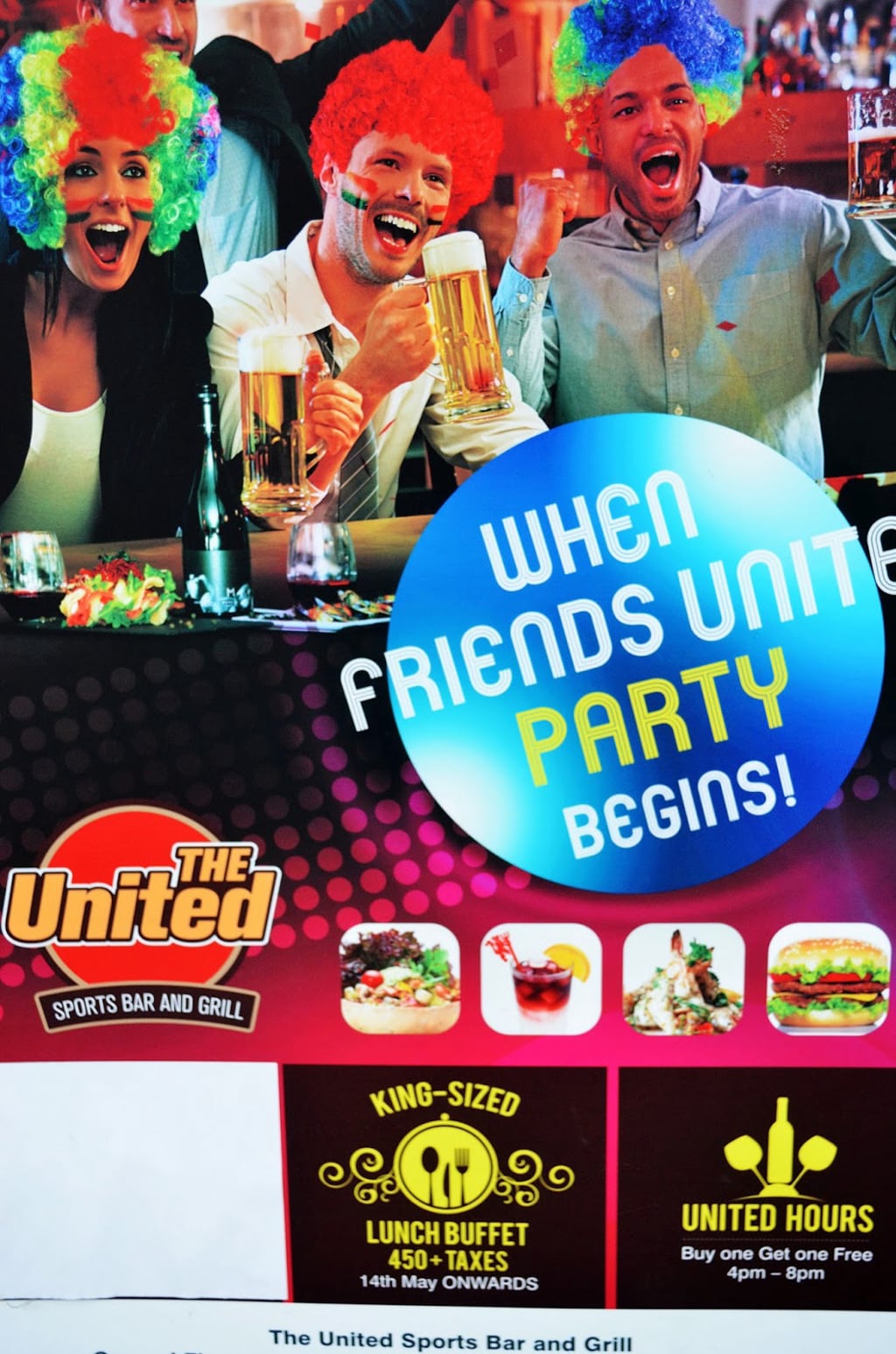 ADDRESS:
The United Sports Bar and Grill
Ground Floor,Phoenix Market City Mall,
Whitefield, Bangalore
Contact 080-67266661/62.